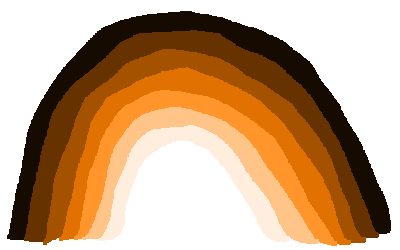 Picks
Jesse's Picks
Gettin' Greil Marcusy With It
Okay, I'm all over this one. Jesus, we were so angry. How the fuck did we all say "high" together at the same time? There is no way we were all sitting there with different brains on this one. Mostly families squabble and fix meals together, but every one in awhile the sheriff shows up and tries to foreclose, at least until he sees what a nasty united front we can be. Even little Annie, not yet two years old, is standing there in the doorway gritting her baby teeth and brandishing a razor blade. Let's move on to the next one, boys is what the man says when he sees what he's up against. He'll be back of course, but it'll be a while and his list these days is a long one.
Fuck it, I heard there were cigarettes out here and I intend to find them. It's a big country yard and there's no moon, but I can feel my way. Nothing feels like a pack of cigarettes. Well, maybe a pack of playing cards does. You told me to wait for tomorrow for a cigarette. Next you'll tell me to wait for the next life to fall in love.
I listen to this track, and I realize I'm pretty much the same guy I was five years ago. Am I happy about this? And is knowledge of this sort very useful? Can you buy groceries with it? Does it make getting kicked in the nuts less painful? Big shrug on all accounts but I do like listening to this song. The flute is what really makes it. What do you think?
However tough we talk now, and however noble and sane our reasons for doing so, that was one ugly year to be alive. Well, except for all the sexy parts.
The oldest story that there is. From nowhere and returning to same. I had this disc in the car for a while, and I've listened to this particular track at least fifty times. I had a whole movie synced to it in my head. The movie never got made but at least I wasn't listening to the radio.
From Here is an altogether excellent album, reflective of a very particular and (sadly) uncommon state of mind, serious but unashamed. This track is the best of the lot, suffering at first from the sort of aimlessness we take such a pervy pride in, but quick congealing into a lovely tableau, like a set from the original Star Trek: big blue boulders, pink sky, and plenty of plastic trees.
Jaron's Picks
Play All
Charles's Picks
Play All
Things like songs:

Songs like jams:

Jams like hell:
Walt's Picks
Play All